ChallengeYou is a website that hosts LevelCrafter, advertised as "THE EASIEST 3D GAME MAKER ON THE INTERNET!". Since the initial creation in 2007, ChallengeYou has gone through numerous updates to improve the experience. The site is aimed toward children and young teens between 8 and 14 years of age. However, many users are above or below this age range.
ChallengeYou runs on Adobe's Shockwave. Since 2007, Shockwave has experienced a large drop in use, and has fallen out of common use in favor of systems like HTML5 and Adobe Flash.
History
Creation in 2007

2008

2009 and Multiplayer
(Unsure if Multiplayer was 2009?)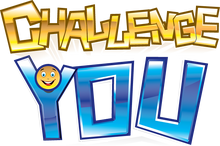 2010
2011 and Onward
Around 2011, ChallengeYou began to experience a severe drop in popularity. Fewer and fewer users would log in each day. It is unknown exactly why this started happening, but few people still use the site as of late.