Haakson is a key member of ChallengeYou.com.
He joined on
December 12, 2007
. He is a ChallengeYou
Beta Tester
and has the 4th most points on ChallengeYou.com.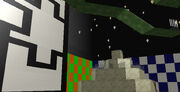 Haakson is known for his wide variety of colorful games, including
"Colour World", The "Mouse" Trilogy, The "Lost Soldier" Series, "FBI City",
and many more. His most popular game is "Test", which is the
9th most popular game on ChallengeYou
Summary
Joined: 12/12/07
Most played: Test - 2400
Highest rated: Haakson Museum - 5/5
Subscribers: 166
Points: 2041
Placement: 4
.