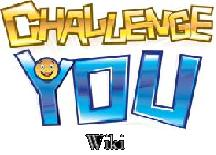 Rabbid515 is not a popular nor non popular member.

He used to collect points ranking all the way up to 8th place,but he has been left in the dust in twenty-second place.

he had apparently left in January 2010(although he has returned now)

he is now a regular at Challengeyou.
He is currently making a collosal RPG based off of something that he has been doing for over 5 years that goes by the title of "Storybook RPG"

He has one 1st place winner "Calavera Paradise",two 2nd place winners,"Cartoon Straight" and "Musical Race" and 1 3rd place winner,"Jetpack"
Information
Joined:6/20/09
Most Played:Jade Palace-101 plays
Highest Rated:Calavera Paradise -5/5
Subscribers:8
Points:795